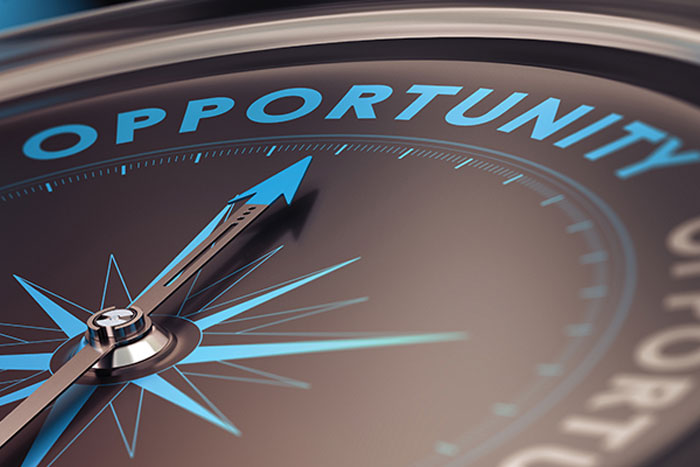 By Brad Ward & Rob Jackson, Directors, Symbiotics Application Services
The fourth industrial revolution (4IR) is not an event, outcome or a point in time. Rather, it is a set of opportunities created as a result of exciting innovations becoming accessible to all businesses.
The fourth industrial revolution is the current and developing environment in which disruptive technologies like the Internet of Things (IoT), robotics, virtual reality (VR) and artificial intelligence (AI) are changing the way we live and work. The previous three revolutions (the steam engine, mass production, and digital technology) have impacted our world dramatically. And right now, it's happening again.
The opportunities afforded by the advanced, mature technologies are available to be leveraged by all businesses, irrespective of being a large corporate, early or mid-stage business, or even a start-up.
How Will it Affect my Business?
Our personal and business lives are affected by the rapid evolution of technology. One example that we can all identify with is the effect of technology on education. Teaching methods and subjects are undergoing significant change driven by technological advances, with the result that tomorrow's consumer will be innately techno-literate.
We have moved beyond the "one-size-fits-all" enterprise software solution. Organisations can now adjust the size and scale of their infrastructure at will and in real time, enabling cost-effective experimentation and innovation. Companies can use technology to expand their value proposition, whether through faster time to market at a lower cost, or through more direct engagement with clients.
Who is Best Equipped to Participate in 4IR?
The exploitation of new technologies is less about having the hard, technical skills, and more about the soft skills. It is vital to understand people, the market, our employees and their willingness to adopt new ways of working. Managing resistance to change is as important as introducing the change.
The best-equipped companies are agile in their thinking: those that are prepared to try, make mistakes, learn and try again. Hierarchical structures may need to be dismantled in favour of flat structures to facilitate decision-making. Be prepared to partner with companies experienced in the application, and exploitation, of the ever-advancing technologies.
The ability to rapidly create a new product or enhanced capability, then measure the efficacy thereof, and adapt accordingly, is now readily and cost-effectively available to virtually everyone. Make sure that you partner with someone who brings the right skills with them to help you ride the wave of 4IR opportunities.
Where Do I Start?
Focus on product-oriented engagements rather than project-oriented ones. Technologies like cloud enablement and machine learning offer the opportunities to leverage existing investments and deliver enhanced value. Use the metrics and insights surfaced by these approaches to adapt even more effectively.
The key is to build long-term partnerships in order to identify and rapidly realise significant, incremental value. Whether this value is based on cost reduction, scalable system stability, or the frequent addition of useful functionality, the ultimate contribution of the possibilities created by 4IR is in building affinity through a positive customer experience.
The best choice for this type of partnership is a company whose very livelihood is technology, where keeping abreast of technological advancements is a core value.
To view our profile, click here
---
Related Articles:
Lesedi appointed as EPCM representative for Toronto Group New Charcoal Manufacturing Plant in Wellington, Western Cape
0 comment(s)
---
Vredenburg Transport SMME Shows Adaptagility in Her Business Strategies Despite the Pandemic
0 comment(s)
---
New TSIBA Business School CEO Dr Rudi Kimmie packs a heavy punch in education development
0 comment(s)
---
Why is Local No Longer Lekker?
0 comment(s)
---
5 Tips to Enhance Resilience
0 comment(s)
---