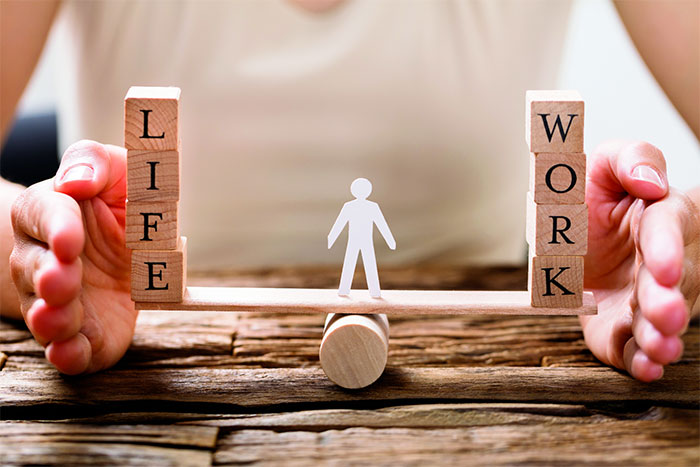 A Guide to Wellness in Work & Life
By Imogen Arton
The secret to success is hard work, determination and perseverance – or so they say. The reality is, no success is sustainable without a careful balance between the hustle and your holistic health. It can be all too easy to get swept up by your own ambition and the constant societal pressure to do more, work harder and climb higher…only to find yourself completely burnt out – physically, mentally and emotionally.
No longer can we continue to sacrifice our health at the altar of our careers – work should be a part of your life, not your whole life. Luckily, there are a number of steps you can take and strategies you can implement to take control of your life and become empowered in both your work and your wellbeing.
Nourish
You can only give your best if your body is getting the best. Maintaining a healthy nutrition plan is no small feat, especially if you are working in the fast-paced corporate world. You may feel that you have no time available to plan or prepare wholesome, satisfying meals, or you might have no idea where to start. There is no one-size-fits-all diet, but there are a few tips that should get you on the right track…
Listen to your body. Eating plans can often feel restrictive because so much time and energy goes into thinking about the rules. Rather than trying to adhere to a set diet, try to tap into your body's own needs and wants, and eat accordingly.
Take time to think about your relationship with food. Are you in control of when and what you eat, or are you pushed around by emotions and cravings?
Try to set aside a couple of hours per week for meal prepping – this allows you to lovingly create wholesome meals that will give you an essential boost of energy when you need it most.
Move
The benefits of incorporating daily movement into your routine are manifold and monumental. Not only does exercise give us a dose of those oh-so-lovely endorphins, but it can also help to boost your energy levels and raise your metabolism. Furthermore, getting into an exercise regime is almost guaranteed to raise your confidence levels to new heights. Not only because you will be seeing positive changes in your body – such as increased strength and fitness – but also because you will be able to enjoy a set chunk of time dedicated exclusively to yourself and your health. I highly recommend trying to get some movement in first thing in the morning – this allows you to wake up and immediately prioritise your own wellbeing, allowing you to feel more confident and capable in your abilities to tackle the day ahead.
Prioritise
Many of us who work in high-pressure environments may struggle with workflow and time management. This is only exacerbated when we are not taking care of ourselves properly. The more your brain is buzzing around trying to keep track of your myriad tasks, engagements, presentations and other responsibilities, the less efficiently it can perform what actually needs to be done. The key here – although it may seem counterintuitive for the fast-paced working world – is to slow down. Take time to figure out the relative importance and urgency of tasks, and prioritise them accordingly. Once you have outlined the hierarchy of priorities, stick to it! It may be tough when the next ad hoc emergency flies through the door, but if you can stick to your plan you will feel more in control, calm and capable. Importantly, be sure to prioritise yourself if that is what is needed to get you out of a rut. The organisation of your task list makes little difference if your body and mind are depleted.
Transforming your life is as big a job as it sounds, but you will find that once you begin to get into flow, things get easier and easier. Take the time and make the commitment to connect to who you are and what you need to be truly fulfilled, and then go out and make it happen – you're worth it.
ABOUT THE AUTHOR
Imogen Arton is a busy businesswoman and mom, as well as a health, life & career coach. You can find her on Instagram at @healthyhustlebygin, where you'll find out more about her brand-new Healthy Hustle programme, which harnesses her signature Femmepower with Imogen method to transform your wellbeing and get you from where you are to where you deserve to be.
Original article: https://www.wellnesswarehouse.com/community/articles/hustle-&-flow/
---
To view our profile, click here
---
Related Articles:
SolarAfrica Accelerates Growth Strategy with Three Key Staff Appointments
0 comment(s)
---
AI can make a profound difference to retail decisions
0 comment(s)
---
Zutari Offers its Expertise for Mandatory EPC Compliance for Buildings
0 comment(s)
---
Should Companies have a Moral Voice
0 comment(s)
---
Theranostics in the Fight Against Cancer
0 comment(s)
---