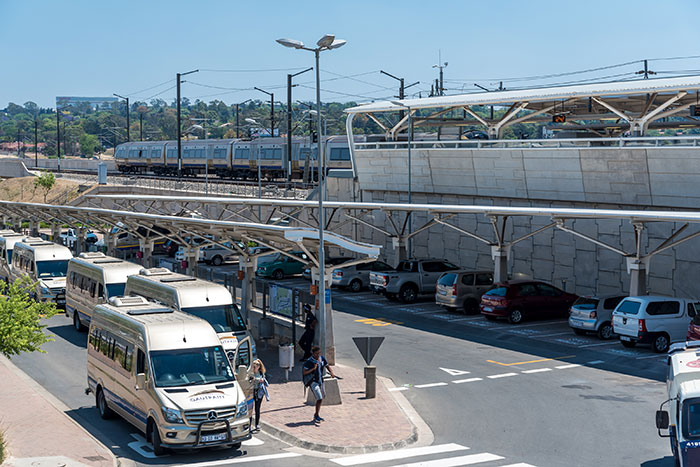 The Gautrain Management Agency (GMA) is an entity of the Gauteng Provincial Government (GPG) mandated to manage the Gautrain Project and the relationship with the Gautrain Concessionaire 
The Agency's vision is to provide an integrated, innovative, and efficient public transport system that promotes sustainable socio-economic growth in Gauteng. GMA's functions have been expanded to encompass other related projects and to assist other state entities to realise the integration and coordination of public transport within Gauteng – essentially contributing to Smart Mobility which is underlined by sustainability.
Aligning itself to the Sustainable Development Goals, GMA applies shared value in its core business. The GMA thus delivers on its mandate whilst ensuring a positive impact on society and its communities.
One of the methods of how the GMA has created shared value within its business environment is through its establishment of a long-term partnership with the taxi industry.  This partnership is referred to as the Midibus Feeder and Distribution Service (MDFS) which does not only fulfills the need for an integrated public transport service in Gauteng but also creates opportunities for job creation and inclusive public transport service.   Through this partnership, the taxi industry operates the midi-buses which provides a feeder and distribution service to the Gautrain stations.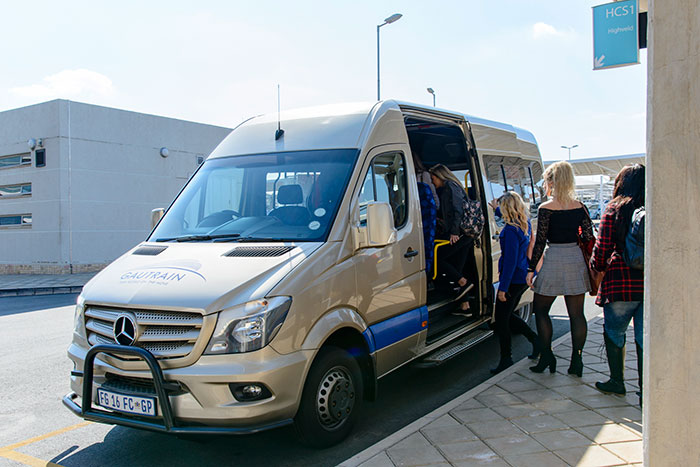 The midi-bus partnership came into effect in 2011 servicing the Gautrain Marlboro Station and currently, the service has extended routes from Sandton, Centurion, and Hatfield Stations.  There are approximately eight midi-bus routes in total with just over 34,000 passengers currently utilising the service on a monthly basis.  For every new route that is introduced, on average six permanent jobs are created. The GMA is thus not only providing a safe, reliable, and efficient public transport system, it is also addressing the socio-economic needs of communities.
The GMA is a purpose-driven organisation and has recently become a member of the Shared Value Africa Initiative to continue value creation for society and the economy of Gauteng.
---
To view our profile, click here
---
Related Articles:
SA companies now able to go 100% off-grid, pay less for power with holistic energy solution
0 comment(s)
---
Fresh from the farm – UFS Experimental Farm delivers research with social impact
0 comment(s)
---
Wellness Trends We're Watching
0 comment(s)
---
Liberty Two Degrees sees continued positive momentum
0 comment(s)
---
Liberty Two Degrees advocates for mental health support within its retail spaces
0 comment(s)
---