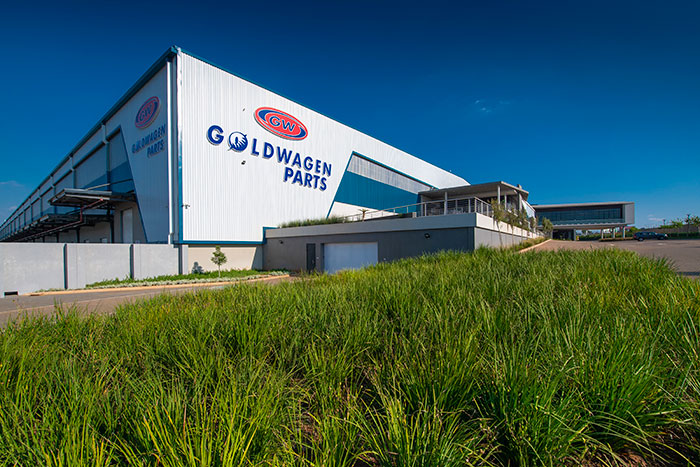 Goldwagen operates across Southern Africa through more than 115 retail outlets, supplying cost-effective, high-quality automotive parts to the aftermarket spares industry
To continue its growth strategy, Goldwagen, a globally recognized automotive parts distributor and franchise group, has chosen to digitally transform its supply chain with Blue Yonder, a leader in digital supply chain and omni-channel commerce fulfillment. The auto parts retailer will implement Blue Yonder's warehouse management (WMS) and labor management solutions, part of the cloud-based Luminate™ Logistics.
Goldwagen's stores offer an extensive range of over 36,000 high-quality parts to mechanical workshops, wholesale outlets, DIY enthusiasts, retailers, body repair shops, and directly to the public. The auto parts retailer was utilizing mostly manual processes and needed to automate its supply chain execution environment as an enabler for future growth and changing customer needs.
By implementing Blue Yonder's solutions powered by its Luminate Platform, Goldwagen will be able to:
Improve overall stock visibility, accuracy and control, in turn improving customer service levels and order fill rates.
Increase productivity of warehouse employees.
Support operational demands and growth to increase service levels and reduce costs.
Enable future technology enhancements, including easily adding on new solutions and connecting with data elements from third-party sources.
"We were seeking a long-term supply chain partner to help us not only automate our supply chain but grow with us, and, following an exhaustive RFP process, Blue Yonder was the clear choice. The flexibility of their Luminate Platform allows us to integrate with our current and future system landscapes with ease – which was a key differentiator for what we needed – and add on future solutions as we continue to grow and transform," said Tim Langdon, chief operating officer, Goldwagen.
Blue Yonder's Luminate Platform, backed by Microsoft Azure, powers the WMS that will drive change for Goldwagen with real-time transaction processing, optimized storage and selection strategies, optimal warehouse tasking and integrated labor and workforce management. Further integrating with the labor management solution, Goldwagen will be able to create a standard methodology for associates to do their jobs, decrease costs, improve throughput, optimize schedules, and increase productivity.
"We took the time to really understand Goldwagen's culture and business strategy, and we couldn't be happier to have been selected as their supply chain partner of choice to embark on their digital transformation with them," said Patrick Graham, vice president, Customer Success for Middle East and Africa, Blue Yonder. "With our Luminate Platform-backed solutions, Goldwagen is futureproofing its supply chain as they look to further drive efficiencies in their planning and execution processes."
---
To view our profile, click here
---
Related Articles:
SolarAfrica Accelerates Growth Strategy with Three Key Staff Appointments
0 comment(s)
---
AI can make a profound difference to retail decisions
0 comment(s)
---
Zutari Offers its Expertise for Mandatory EPC Compliance for Buildings
0 comment(s)
---
Should Companies have a Moral Voice
0 comment(s)
---
Theranostics in the Fight Against Cancer
0 comment(s)
---