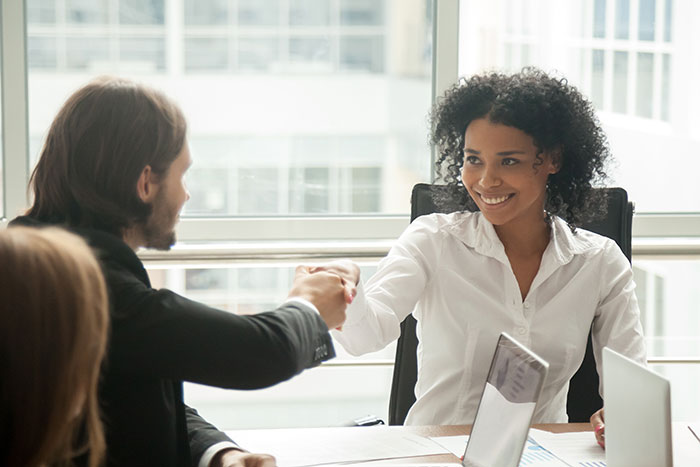 It is fundamental that we address systemic racism and exclusion at a personal, organizational, and societal level
At a personal level, it is crucial that we, as individuals, are honestly self-reflective to understand our power, privilege, and positionality as it relates to these systems. Our socialization and position in society mean that every decision we make is informed by a whole host of conscious (explicit) and unconscious (implicit) biases that can either support or challenge exclusionary systems.
In an exclusionary society like ours, understanding how these biases manifest as prejudice and discrimination within the workplace is fundamental to how we address the barriers to transformation. Implicit and explicit biases inform key decisions such as hiring, promotions, procurement, salary, and a host of other critical processes that continue to unfairly disadvantage black people as well as women in the workplace.
It is useful and important to understand bias for these reasons, however, we need to be cognizant that unconscious bias is also often used to shy away from addressing and naming the real issues that underpin inequity and the lack of transformation in the workplace – racism, sexism, homophobia, xenophobia and so forth. Further, it can and is used to reduce these issues to an unintentional individual concern and distracts from how they are linked and informed by broad and deep systemic injustices. It remains imperative that we do the work to understand these systems and structures and what role we should play in dismantling them – personally and organizationally.
What is an unconscious bias?
The University of California's Office for Diversity and Outreach defines an unconscious bias as follows: "Unconscious biases are social stereotypes about certain groups of people that individuals form outside their own conscious awareness. Everyone holds unconscious beliefs about various social and identity groups, and these biases stem from one's tendency to organise social worlds by categorising."[i]
Our biases affect how we understand and engage with a person or group of people. On a simplistic level, an unconscious bias is our brain telling us that people who look, act, and think like us are good and those who are different are bad. In the South African context, this has very real consequences as it continues to support the marginalisation and exclusion of various groups of people.
Why is it so important that we identify and addresses these unconscious thought patterns?
The fundamental reason we must learn to address these types of biases is that they can cause direct harm, resulting in the exclusion of certain groups of people in the workplace. Unconscious biases impact all people-related decisions at work, especially when it comes to recruitment, performance management, promotions, and even idea generation. In short, unconscious bias is the enemy of transformation, inclusion, and innovation.
Important examples of biases that amplify exclusion in the workplace include:
1. Gender bias: This is the tendency to prefer and favour men over women.
Why this is a problem in the workplace: Male job candidates are far more likely to be given the job, men are often also given preferential treatment in the workplace, including higher salaries (hence, the gender pay gap), and are more often prioritised over female colleagues for promotion.[ii] At a societal level, this exacerbates heightened female unemployment and undermines the premise of equal pay for equal work.
Solution: Companies need to have a deliberate policy that addresses gender equity, which includes having targets supported by strategic programmes and interventions.
2. Affinity bias: A tendency to connect with people who share similar outlooks, experiences, interests, and backgrounds.[iii]
Why this is a problem in the workplace: Managers with affinity bias will tend to hire individuals who fit their specific corporate culture, including selecting individuals who are the same gender, race, or have a similar background to themselves. This will automatically disqualify candidates who do not fit the culture or are from a different cultural background, thereby decreasing workplace diversity. At a societal level, this exacerbates exclusion in the private sector, especially in companies where the majority of management are white men who may have personal biases of which they are not aware.
Solution: Companies need to reflect on the exclusionary nature of their workplaces and be deliberate about creating transformed organizational cultures, supported by practical processes that eliminate this bias.
Why is bold and conscious leadership an imperative for South Africa?
It is easy to see how the above forms of bias result in an untransformed private sector. If we want to create corporate cultures that are transformed, then we need to start making bold and conscious leadership an imperative. A critical aspect of this is for leaders to deeply reflect on the biases they hold that impact their own attitudes and behaviours. It is also important that they understand their own power and privilege and assess how this is used to either support or disrupt discriminatory and exclusionary practices and workplace cultures.
Bold leadership requires understanding and acknowledging exclusionary systems and taking deliberate action to drive change. A fundamental start is to urgently and deliberately drive transformation by setting clear goals. This requires a combination of both holding employees accountable as well as creating a space for those employees who have been negatively affected to speak up about their personal experiences, without the risk of victimisation.
In order to write a new social contract in our society, we need to fundamentally address the aspects of the current contract that are broken. To do this, we need to challenge the status quo, by challenging our own personal beliefs and assumptions about people. It is no longer acceptable to hide behind the banner of our unchallenged biases. Changing corporate cultures of exclusion to transformation begin with one bold and conscious decision at a time.
To find out more about the NBI's Social Transformation work, including our work on inclusion and equity, please contact: Gugu McLaren-Ushewokunze (Head: Social Transformation & Social Cohesion): GuguM@nbi.org.za
[i] UCSF, "Unconscious Bias", University of California San Francisco: Office of Diversity & Outreach, Available at: https://bit.ly/32HCJKL
[ii] Newbery, C., "What is unconscious bias in the workplace, and how can we tackle it?", CIPHR, 8 August 2019. Available at: https://www.ciphr.com/features/unconscious-bias-in-the-workplace/
[iii] Reiners, B., "12 Unconscious Bias Examples and How to Avoid them in the Workplace", BuiltIn, 12 August 2019. Available at: https://builtin.com/diversity-inclusion/unconscious-bias-examples
---
To view our profile, click here
---
Related Articles:
SolarAfrica Accelerates Growth Strategy with Three Key Staff Appointments
0 comment(s)
---
AI can make a profound difference to retail decisions
0 comment(s)
---
Zutari Offers its Expertise for Mandatory EPC Compliance for Buildings
0 comment(s)
---
Should Companies have a Moral Voice
0 comment(s)
---
Theranostics in the Fight Against Cancer
0 comment(s)
---