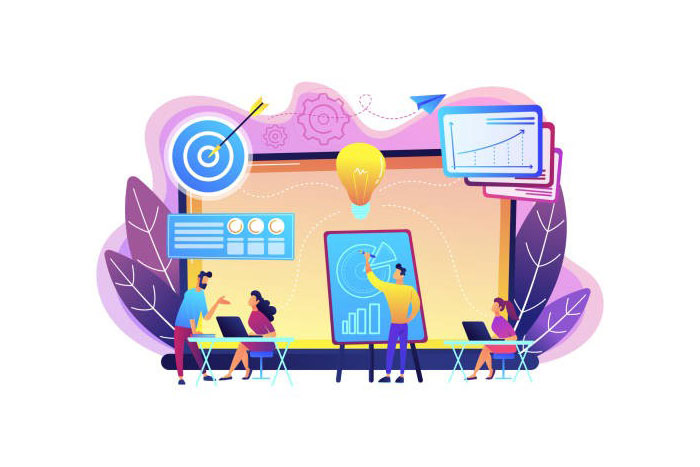 Business incubators contribute immensely to the small business community in South Africa, they are a pivotal tool for ensuring the continued existence of a SME. However there has been several shot comings for business incubation companies which affect the process.
1.  Skills and Entrepreneurial background
Business incubators sometimes lack the necessary skills required to incubate a small business and sometimes lack the necessary background and experience in entrepreneurship. Even though government and the private sector contributes millions in these programs, some SMEs' are yet to derive the real impact. The South African Government should prioritize assistance for business incubators. The Small Enterprise Development Agency (SEDA) and the Department of Trade and Industry (DTI) should provide continuous support for business incubators. It is also recommended that incubation managers, who lack necessary entrepreneurial skills, enrol for business courses at local colleges or universities.
2.   Preparation for Investment
In a world that is quickly developing the classroom approach to incubation does not allow incubators to gain real applicable skills for their business. Approach used should prepare incubators for investment and walk them through the process and stages of business development. Ability to establish and maintain a healthy relationship with investors impacts on sustainability.
3.   Entrepreneurs need information about customer acquisition and retainment
Current and relevant information about customers acquisition and retainment is the life or death of any entrepreneurial initiative. Incubation companies sometimes favor traditional approaches while technology is fast changing and modifying how customers can be reached and effectively engaged. Incubation companies need to empower SME's with skills to maximize the digital market for their business. Digital marketing can aid SME's in many ways such as customer care (complains and queries), products satisfaction and customer preferences.
4.   Benchmarking their products and services:
Incubation companies often lack knowledge on benchmarking. Benchmarking is important to all small businesses to ensure relevance in a competitive market. Small businesses are generally unaware of benchmarking because they are making transition from the informal economy into the formal economy. Benchmarking of products and services ensures sustainability because businesses identify the weaknesses and strengths of their products. In addition, they are compared with other products being provided in the market.
5.   Value proposition aligned their target market:
Businesses can only retain their customers when they have a clear target market and values that go hand in hand. This is especially true for business that provide services. The values they uphold will have a direct impact on customers. Incubation companies are the safe ground for small business to learn and conceptualize their guiding principles. Values that are aligned with the target market will ensure a strong brand which can be trusted.
A balanced view of the current state of SME's in South Africa is important to appreciate the progress that has been made thus far, while keeping track of the gap that still exists. There are plenty of opportunities in SME's which can be taken advantage of through the incubation process. In addition, measuring tools for the incubation process need to be revised, the focus should be placed on the beneficiaries of the program. Incubators should check for the sustainability of the business incubated, this can be done by checking investment gain (has the business been able to attract and keep investors?). Has the business been able to gain new customers and how many of those customers have been retained? By taking this approach the gap between incubator and business can be effectively addressed. We cannot however take away from the strides and achievements of a few incubation companies who are doing a great job of incubating and supporting SME's nationwide.
---
To view our profile, click here
---
Related Articles:
SolarAfrica Accelerates Growth Strategy with Three Key Staff Appointments
0 comment(s)
---
AI can make a profound difference to retail decisions
0 comment(s)
---
Zutari Offers its Expertise for Mandatory EPC Compliance for Buildings
0 comment(s)
---
Should Companies have a Moral Voice
0 comment(s)
---
Theranostics in the Fight Against Cancer
0 comment(s)
---