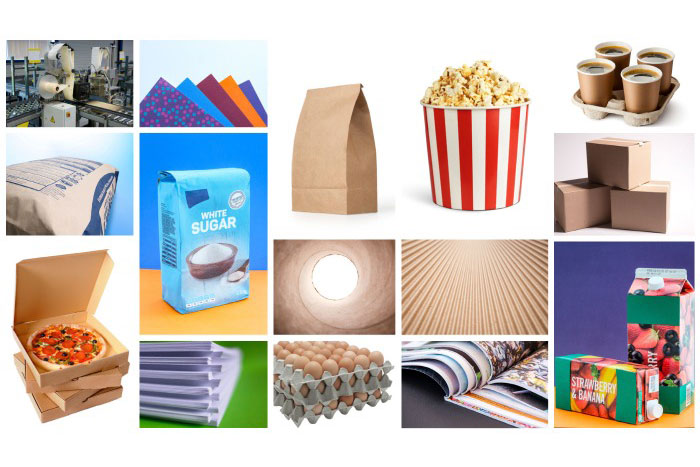 The amended extended producer responsibility (EPR) regulations were gazetted on 5 May this year by the Department of Forestry, Fisheries and Environment under Section 18 of the National Environmental Management: Waste Act
The regulations requires producers and importers in the electrical, lighting, and paper and packaging sectors to take practical and financial responsibility for the end-of-life of a range of identified products.
"EPR is a globally applied approach and will change how producers, brand owners, retailers and importers design, make, sell their products to keep them in a circular production and recycling loop as long as practically possible," says Francois Marais, general manager of Fibre Circle, the producer responsibility organisation (PRO) for the paper and paper packaging sector.
The South African EPR regulations aim to provide the framework for the development, implementation, monitoring and evaluation of EPR schemes by producers in terms of Section 18 of the Act. They will also ensure the effective and efficient management of the identified product at the end of its life and encourage and enable the implementation of the circular economy initiatives.
In terms of the paper sector, any South African company or brand that makes or imports paper or paper packaging for distribution in South Africa is required to pay an EPR fee per sales tonne of product.
The paper products included in the new regulations are newspapers; magazines; office, graphic, mixed and other papers; corrugated cases and kraft paper; liquid board packaging; labels and paper sacks. Each of these categories has been set yearly collection and recycling targets for the next five years.
The regulations also make the producer or group of producers responsible for the establishment of an EPR scheme, the development and implementation of an EPR plan and compliance against each product's targets for recovery and recycling.
Marais adds that while the new EPR legislation allows for producers to establish their own EPR scheme, it is more sensible to join an existing scheme that has been established by a recognised and registered producer responsibility organisation. "We advise companies and brand owners against going it alone as this could become more onerous and costly."
With industry collaboration critical to success of Extended Producer Responsibility, Fibre Circle invites all producers and importers of paper and paper packaging products – whether primary, secondary or tertiary to joining the EPR scheme under Fibre Circle. "Your interests can be collectively represented, while we work together to help member companies in similar product classes to identify shared constraints and opportunities for collaboration and optimisation among member companies, municipalities, other PROs and the informal sector."
"EPR will see an investment in collection infrastructure, not only providing consumers with more convenient recycling facilities, but also a concerted recovery effort at the pre-consumer or post-industrial phase. Intensive consumer awareness campaigns will also help to drive behaviour change," he adds.
"We are making our circle bigger to reduce the burden on the environment, take responsibility for our products and support a thriving circular economy," Marais concludes.
"When it comes to preserving our planet, common problems can only benefit shared solutions!"
---
To view our profile, click here
---
Related Articles:
Cummins Appoints New Dealers in the Southern Africa Region
0 comment(s)
---
DSV Inaugurates the Largest Integrated Logistics Centre in Africa
0 comment(s)
---
Tech For Good - A Call To Imagination
0 comment(s)
---
Roche Introduces a Mobile Application Solution iThemba Life to Empower Patients in South Africa.
0 comment(s)
---
How Power Purchase Agreements are Changing the Way We Think about Solar
0 comment(s)
---