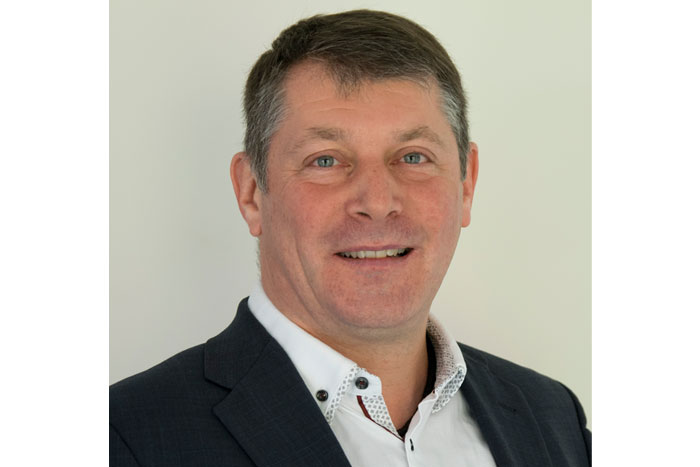 ­
Recent events such as unrest and the pandemic have highlighted how critical efficient supply chains are for business and communities. Digital technologies such as artificial intelligence are making them increasingly resilient
By Alan Duncan, Senior Industry Strategy Director, Blue Yonder
Prior to the pandemic, there was growing belief that volatility, uncertainty, complexity and ambiguity (VUCA) were increasing, with the likely impact being that our past decisions to streamline supply chains would need to be rethought.
Among the many drivers of VUCA are increased competition from lower cost sources, increasing political and economic uncertainty, increased customer expectations, expanding product ranges and growing product complexity, the rise of e-commerce, shortages of skills such as data scientists and truck drivers, a move to more sustainable operations and growing interest in ethical and sustainable products.
The pandemic accelerated this volatility and uncertainty, with many industry commentators noting that weaknesses in supply chains had been exposed. For some businesses there was a significant drop or change in demand, and planning cycles were not geared to respond to such volatility in supply or demand.    The consensus from many experts was that supply chains need to become more resilient.
From assumptions to forecasts
The supply chain is inherently a data producer and has always relied heavily on technology. However, in the past, that technology was fragmented and with shortfalls in capability. Another traditional supply chain challenge was that for many years the focus was on the internal supply chains: within the four walls of the business, with external activities (supplier and customer) and third party partners quite invisible to the supply chain. This often left gaps which tended to be filled with assumptions, like 'We've ordered on an 8-week lead time so it will arrive in 8 weeks'.
Even within the business's four walls, systems were somewhat fragmented, particularly ERP.
But with the arrival of cloud and the opportunities that presents to store and process huge volumes of data from multiple sources – quickly – the inherent data producer now has an opportunity to start to transform.  We can really start to use the data it produces.
With the addition of AI which can find connections in the terabytes of data that the average Excel and human cannot, the transformation accelerates.
AI to mitigate risk and manage costs in unpredictable times
AI, when applied in forecasting, is able to provide a view of the demand probability.  In the past we relied on statistical algorithms that delivered a single number predicting demand.  With AI we can also predict the confidence in that forecast – in other words, predict the risk.
This allows us to build more accurate scenarios for risk mitigation where appropriate rather than across the board.
The ability of AI to learn consistently from the past while also connecting hundreds of external factors/influences and using these to predict the future gives us a much clearer picture of where risk might be greater.
Knowing sooner about risk (or predicted changes in demand or supply disruption) allows supply chain managers to mitigate the risk or navigate around it.  The sooner the risk is identified, the lower the cost of the mitigation and the more robust the response.
Building supply chain resilience
It should be noted that resilience and flexibility are not the same.  Resilience is the ability to recover from disruption/change, and flexibility is one way to achieve resilience.
Strategies for developing greater resilience include predicting disruption using AI, planning and putting in place additional capacity and inventory to weather disruption, reducing the lead time of supply – reshoring or near shoring, reducing the dependence on third parties for manufacturing critical components/products – bringing more in-house again, and reducing the dependence on human resources through physical and digital automation. Organisations can also become more resilient by redeveloping products with postponement and mass customisation in mind, standardising components/sub-assemblies, reducing their product ranges, and developing strategies for protecting the right customers during times of constraint.
However, there are challenges in building resilience, including doing this in a cost-effective manner. Many resilience strategies could prove more costly than the status quo, therefore organisations must quantify the cost and likelihood of disruption.
Tools that help organisations build resilient supply chains include AI for predicting demand and disruption more accurately and sooner; AI for automating resolution, increasing speed of response and reducing reliance on human interaction and scenario planning to evaluate the cost of mitigation strategies ensuring the right mitigation is evaluated and chosen. Organisations can also deploy rapid replanning solutions improving response times to disruptions or changes; intelligent order promising to manage profit / business priorities more effectively in times of constraint and tightly integrated supply chain planning and execution systems ensuring no gaps in decision making; with consistent data sources and end to end visibility. By harnessing robotics and RPA for physical operations, organisations can reduce operating costs by reducing reliance on human intervention and ensuring consistency of processes.
---
To view our profile, click here
---
Related Articles:
SolarAfrica Accelerates Growth Strategy with Three Key Staff Appointments
0 comment(s)
---
AI can make a profound difference to retail decisions
0 comment(s)
---
Zutari Offers its Expertise for Mandatory EPC Compliance for Buildings
0 comment(s)
---
Should Companies have a Moral Voice
0 comment(s)
---
Theranostics in the Fight Against Cancer
0 comment(s)
---