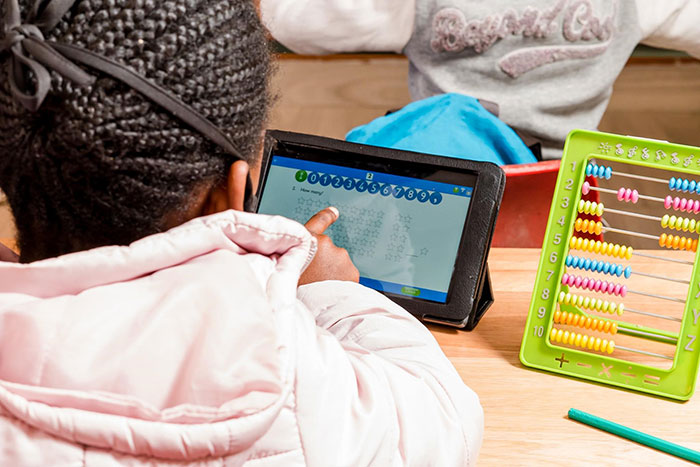 In 2018, President Emanuel Macron of France brought together stakeholders in the tech space, including corporate groups, start-ups, and non-profits. They undertook specific commitments to train 1 million people in technology, reduce greenhouse gas emissions in line with the Paris Climate accord, and ensure that at least 30% of management positions are held by women by 2022.
These are just some of the concrete actions they committed to, with their efforts focussed on five pillars: education; gender equity and diversity; Future of Work; economic and social inclusiveness, and environmental protection. Those who have embraced this initiative are committed to using their knowledge and influence to positively impact the world with their technologies. The Tech for Good initiative poses a question we must ask ourselves individually, and corporately: "How am I using my tech for the good of the world around me?"
Education is one pillar of the Tech for Good movement that is particularly relevant to the South African context. With much classroom time having been lost to COVID-19, many children have lost vast tracts of their education. Mandela said: "It is not beyond our power to create a world in which all children have access to a good education. Those who do not believe this have small imaginations." Would it never be said of us that we have small imaginations!
Around the world, developers are coming up with innovative solutions to address the educational challenges we face. WhatsApp bots and bursary application bots allow a new level of access. IBM Digital – Nation Africa offers learners the opportunity to learn in-demand skills enabling them to participate in the world of work for years to come with no fees attached. These tools and opportunities show what companies with resources, committed to making a positive impact can do when they leverage their Tech for Good. JumpCO Software Labs program provides youth with leading edge IBM technologies skills and certifications around the domains of Cloud, Integration, BPM and DevOPs.
Furthermore, JumpCO consulting has leveraged IBM technologies over the past 21 years delivering 'Tech for Good' projects worldwide. Some of these projects include a UK based company that provides intelligent whiteboard solutions targeting the education sector worldwide. JumpCO handled all the client's integration requirements to the SalesForce CRM system using IBM App Connect.
Another project involved a Smart Farming project whose aim was to reduce mortality, ensure quality, increase production in the chicken farming industry. This project's aim was to ultimately provide employment, improve health and reduce waste within the SA context. JumpCO used IBM Cloud and IBM Watson to development the initial phase of this project.
Lastly JumpCO's JumpTrak educational platform provides a 'digital campus' for managing Learner's curriculum, progress and rich management dashboards. JumpCO is in the process of taking JumpTrak from MVP to a scalable, robust, intuitive, enterprise strength product with IBM using IBM Cloud, IBM Watson and IBM Cloud Pak for Data.

Please email info@jumpco.io to hear how JumpCO can help your company develop a passion project using Tech For Good!
---
To view our profile, click here
---
Related Articles:
SolarAfrica Accelerates Growth Strategy with Three Key Staff Appointments
0 comment(s)
---
AI can make a profound difference to retail decisions
0 comment(s)
---
Zutari Offers its Expertise for Mandatory EPC Compliance for Buildings
0 comment(s)
---
Should Companies have a Moral Voice
0 comment(s)
---
Theranostics in the Fight Against Cancer
0 comment(s)
---