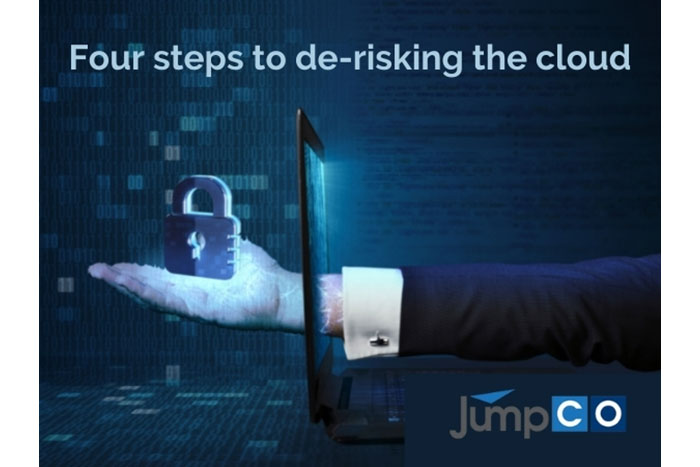 When a ransomware attack occurred at the Department of Justice in April this year, more than 1.4 million South Africans' information held by debt recovery agents, was left exposed. Contingency plans were put in place to ensure that Court proceedings weren't delayed. As if to prove that it isn't just South African State departments that are affected, even IT giants are vulnerable!
IBM is a leader in the field of cybersecurity and to help partners and clients avoid such nightmare scenarios, commissioned the report, Cost of a Data Breach: A view from the cloud 2021. Based on in-depth analysis of real-world data breaches experienced by organisations in South Africa and across the globe, the study suggests that security incidents became more costly and harder to contain due to drastic operational shifts during the pandemic. The losses are considerable – with data breaches now costing South African companies R46 million on average – the highest cost in the 6-year history of the report and a 15% increase in costs compared to the prior year.
In the ever-changing data security world, knowing what can go wrong is half the battle towards better data protection that prevents a catastrophe!
Research shows that while the total number of data breaches has lessened, the severity of data leaks has seen a marked increase. User, financial and Intellectual property data being prime targets for would be attackers and the adoption of AI, hybrid cloud, and a zero trust approach to your security can lower the impact of a data breach. The following vital steps can help you avoid costly data breaches:
1) Going hybrid
IBM Cloud provides a hybrid cloud solution with a consistent platform for managing data, services, and security features thought the development lifecycle.
2) Mature migration
The faster your business finds and closes a security breach the better. Cloud migration maturity is directly related to the speed of discovery. With IBM Cloud's full-stack approach your business can reach migration maturity at an accelerated rate. Unified solutions, end-to-end security management, endpoint management and visibility with Tanium Comply gives your Cloud migration maturity a streamlined boost to completion.
3) The right security
Cloud misconfiguration is the third leading security breach risk which accounts for an estimated 15% of all data breaches globally. The IBM Cloud security and Compliance Centre uses centralized management tools, always-on compliance and up-to-data secure configurations and visibility. Seamless security integration, configuration, governance and compliance built directly into the platform that saves you valuable time and money.
4) Automation with AI
Relying solely on manual monitoring to prevent and discover breaches is ineffective, inefficient and, depending on how many staff you need to employ, expensive. With the AI capabilities of IBM Cloud, you can predict and stop threats to your data. AI solutions on IBM Cloud analyse threats accurately in real time with greater speed, giving your business the edge it needs to make informed critical decisions faster to put an end to data breaches.
While JumpCO's primary focus is to provide IBM solutions to the challenges of Integration, Automation (BPM) and Cloud Paks, we'd be happy to help you learn more about IBM's de-risking protocols. Get in touch with our Architect, Developer and Technical Director, Edgar Maistry (email edgar@jumpco.io) to ensure that your company and clients' data is securely integrated and automated.
---
To view our profile, click here
---
Related Articles:
WORLD ENVIRONMENT DAY - Are you making this mistake in your home?
0 comment(s)
---
Henley Business School is top in Southern Africa for Executive Education
0 comment(s)
---
UFS Research Impacts Food Security Across Borders
0 comment(s)
---
Medicinal Mushrooms
0 comment(s)
---
CloudSmiths Proudly Announces the Launch of their Salesforce Field Service Centre of Excellence in South Africa
0 comment(s)
---