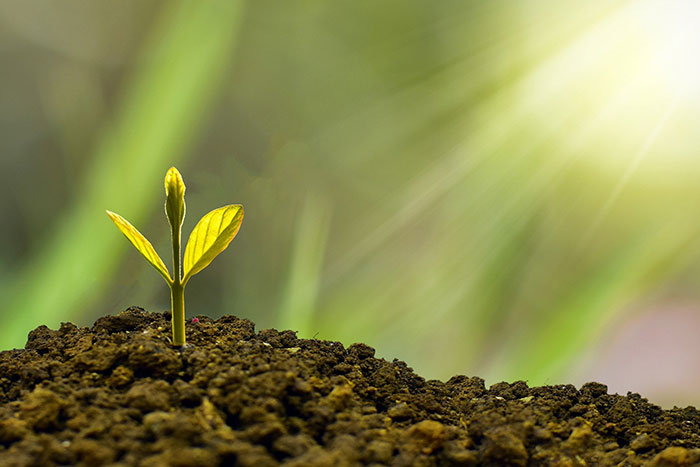 "A light purse is a heavy curse" is a phrase thrown around in jest, but it is unfortunately the stark reality for many South Africans
It means that life without money can be incredibly difficult. No sooner does money arrive in our bank accounts than we seem to be parted from it. But all is not lost! Financial representative Thobelani Thwala puts his money where his mouth is to inspire us with his personal journey from bottom dollar to financial freedom.
Tell us a little bit about yourself and what you do?
I grew up in a small township called Mpumalanga in Hammarsdale, KwaZulu-Natal. I come from a family of eight children (two sisters, four brothers and one cousin, who my mother raised). My parents were never married, and my dad died when I was very young, so it has always been my mother and my siblings for as long as I can remember.
Growing up in a township had many challenges. Most notably was not being able to further my education beyond high school. My mother's factory wages were insufficient to take my education further, and my academic results were not high enough to achieve a bursary. I didn't have access to the resources necessary to apply for one, anyway. However, fast forward to today, and I have a Master of Business Administration (MBA) from The University of KwaZulu-Natal and a Bachelor of Commerce degree from The University of South Africa (UNISA).
I have been in the financial sector industry since 2016, and am currently an operations team leader and a financial representative at a debt counselling firm.
Talk us through your journey to financial freedom: where did you start, and how did you get to where you are?
My journey started long before I realised or acknowledged that it had. My upbringing was not easy, and seeing my mother struggle to raise eight children by herself was what fuelled me to desire a better life for myself and the next generation. I have always known that drastic change was needed for that dream to materialise. The challenge of having insufficient money to finance my education beyond high school didn't make matters easy, either.
I was fortunate enough to come across people who believed in my potential enough that they were willing to help. The first step was to move to the city and find a job. With the help of my church youth leader, I was able to find employment, and moved in with him at his house. Soon after, I was able to study and complete my first degree through personal finance. I did get funding from the National Student Financial Aid Scheme (NSFAS) but only for a couple of years, and I had to pay all of it back.
Education was key in empowering me with the necessary tools to open doors to spaces where I can now thrive financially. I can finally provide for myself, and am in a position to assist my mother. The materialisation of dreams does not happen overnight; it was a long and challenging journey with many obstacles to overcome. I remember feeling like quitting university so many times, as distance education while working a full-time job wasn't easy. Debt started to pile up, partially due to my studies and the expenses of living in the city, but also partly because my home situation meant that I had other financial obligations.
I recall thinking about other ways of making money. At one point, I had three jobs at once just to stay afloat. I worked as a sales assistant at a bookstore from 08:00 to 16:30, and then as a bartender and waiter at a restaurant from 17:00 to 24:00. After that shift, I was up until the early hours of the morning, driving around as a taxi for my restaurant colleagues without transport. I was exhausted by this unsustainable lifestyle, and quickly realised that I needed to find another source of income.
This led me to start a business with two of my friends, which was really great; however, it did not pay the bills! A business takes time to generate sufficient revenue to pay the owners, especially with zero funding. Being a business owner also exposed us to the realisation that in order to run, grow and sustain a business, we needed to be well-equipped, which is what led me to the decision to go to business school. Our business would later suffer and shut down, but the invaluable lessons learnt were key in my journey to financial freedom. Around that time, I completed my business degree, which also opened my eyes to many other possibilities.
In 2018, I left KZN and moved to Cape Town. There, I had another rude awakening when I started working at my current firm: too many South Africans are struggling to make ends meet in this over-indebted country.  This forced me to look very closely at my situation. As a result, I created a timeline to pay off my extensive debt – an intimidating task, to say the least. However, I am happy to report that as of 2020, I am debt-free.
What are the healthy mindset and habits you need to achieve financial freedom?
I don't think there's a set formula to follow, as all our journeys can be very different. However, I am a firm believer in honesty. I think that, more than anything, you need to be real about your situation. We compare our financial situations with our friends, peers, or those we admire, but our journeys are our own.
I recently had a conversation with a gentleman who thought that his situation was dire because he wasn't able to invest like his friends. When I assessed his case, I realised that he was in a very good position compared to the average South African. His age and his debt were easily manageable. I had to guide him to the realisation that in order for him to be able to invest like his friends, he needed to realise where he was financially, and what steps he'd need to take to get to that point. Achieving your financial freedom starts with a shift in mindset – you have to believe that it's possible to get out of debt and take active steps to achieve that goal!
One of the essential habits to develop would be to start budgeting and discipline yourself to stick to it no matter what. Start keeping track of all your receipts to identify the trends in your spending so you can manage those accordingly. You will be surprised by how much money is unnecessarily wasted. For example, shops strategically position their merchandise to entice you into buying goods you don't necessarily need.
You might also have to eliminate all sources of bad debt, i.e. cut all your credit cards, shop cards, etc. They are all too easy to reach for when you come to the end of your cash. Inevitably, this debt begins to culminate into what becomes an intimidating interest rate.
These strategies are simple to adopt, and were instrumental on my journey. I would recommend that, if you are feeling hopeless and inadequate to conquer your debt by yourself, you find a financial planner or speak to a banker about ways of minimising debt and developing financially savvy habits.
What further advice would you give to people on their journeys to financial freedom?
For the longest time on my journey, I felt so lonely. I thought that I couldn't talk to my friends and family about my situation. I was convinced that my family expected a lot of me, and therefore I could not open up to them to share that I was struggling. My friends seemed to 'have it all together', and I felt a bit ashamed to share my financial struggles with them. But you'd be surprised by how many people are waiting for you to start the conversation and be genuine. So my advice would be to find a community of like-minded people who want out of the debt trap just like you. Empower yourself with the knowledge and tools you need to identify debt pitfalls so you can avoid them.
I wrote a book on the subject, and recently started a podcast. In doing so, I have come across so many other intelligent young minds who are having conversations around this topic in an attempt to educate our nation to become financially savvy. Speaking up and seeking help are crucial if you are feeling overwhelmed about your situation. Financial planners and debt counsellors are willing to assess your situation free of charge, helping you to kickstart your journey of regaining control of your finances.
What are the best ways to support others on this journey?
In my case, a church youth leader opened his house so that I could at least have one less thing to worry about on my journey. Look out for opportunities to assist young people showing potential – those who have a plan in mind but just need a little push in the right direction or assistance in mapping out the plan. Many of us are in positions to empower others, no matter how insignificant the contribution might seem. Any help can go a long way. Look out for opportunities within your own community, and start there.
When people's finances are not in order, it can spill over into other areas of their lives. Their work suffers, and their social lives and family relations can be affected – which ultimately affects their health. Therefore, I believe it is essential for us to at least familiarise ourselves with the financial standing of our country and why the majority of people are either over-indebted (their expenses and debt obligations are higher than their income) or at the brink and can't seem to cope with the amount of debt crushing them. Understanding inspires compassion, giving you a different approach when you come across a family member, friend, colleague, or stranger in this situation. Your understanding and reassurance that there is help can go a long way. Financial advice is free in South Africa, and the majority of people are not aware of that.
Why is saving particularly important for South Africans?
While at university, I researched the savings rate in our country. The findings of this research brought about a few revelations. Firstly, we are amongst the most indebted nations globally, which leaves very little money for savings, as most South Africans would rather worry about debt. Statistically, when a nation has a low savings rate, its economic growth and employment-creating capacity deteriorates, making it unattractive for foreign investments. In simple terms, we need to increase our savings rate for our economy to thrive.
Secondly, the low rate of savings is creating state and child dependency after retirement. Many South Africans depend on government grants after retirement, and some on their children's financial support, hence the term 'sandwich generation' (supporting both your own children or household as well as your parents). This further decreases the chances of putting away savings, as there is simply no money left once all of their responsibilities have been seen to.
Lastly, only about 7% of South Africans retire comfortably. Meaning they can maintain or at least not be too far from the same standard of living they enjoyed while they were earning an income. We are simply not saving enough. Thus, the ordinary working person will have to downscale their lifestyle drastically after retirement.
However, what many people aren't aware of is that, as part of its Financial Sector Reform Plan (there is more about this on the Statistics SA page), the South African government incentivises savings for retirement. This is through tax rebate of up to 27.5% of taxable income or remuneration, subject to an annual ceiling of R350 000. So, I always encourage people to take advantage of this opportunity to save. We all pay tax anyway, so why not make sure that this money goes towards your retirement savings?
Tell us about your book and why you wrote it?
The title of my book is My Way to Financial Freedom, and I have a podcast that you can find on Spotify under the same title. I have not published the book yet, as I am still building traction before the launch, so I appreciate opportunities like this to tell people about it.
The book tells the story of my journey and my struggles with finances as I endeavoured to attain financial freedom. The journey started when I got my first job and started earning an income. I then started journaling my struggles with money and how these affect my day-to-day life, and the habits I needed to develop to overcome these challenges. As mentioned earlier, the plan has always been to live a debt-free life, and I wanted to prove to myself more than anyone else that it's actually attainable.
The book is quite personal in that it shares intimate details about my finances, which is why it took me this long to decide to publish it.  Still, I think it's pertinent for our country to have a book that will hopefully encourage South Africans on their journeys by showing them that it is possible to live in financial freedom despite challenging circumstances. For now, you can stay in touch and keep posted about my book's launch on Instagram (@myway2financialfreedom) and Spotify.
Your situation is never so hopeless that it can't be rectified when you stop passing the buck (literally and figuratively!). With the support of friends and professionals, you too can find your way to financial freedom.
By Thobelani Thwala 
---
To view our profile, click here
---
Related Articles:
SolarAfrica Accelerates Growth Strategy with Three Key Staff Appointments
0 comment(s)
---
AI can make a profound difference to retail decisions
0 comment(s)
---
Zutari Offers its Expertise for Mandatory EPC Compliance for Buildings
0 comment(s)
---
Should Companies have a Moral Voice
0 comment(s)
---
Theranostics in the Fight Against Cancer
0 comment(s)
---