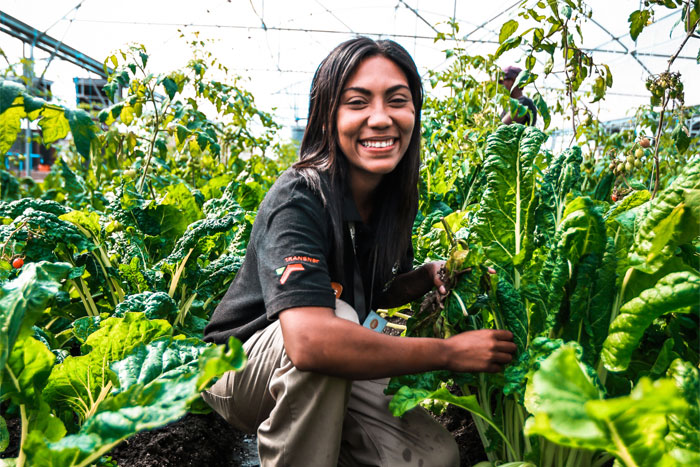 In the context of climate change, what is the collective legacy that we will leave behind for the next generation, our youth?
Climate change is moving faster than we are, according to the United Nations. The world will most likely breach the 1,5 degree Celsius warming threshold. The implications of this will be profound for southern Africa and, especially, for the younger generations. Measures to mitigate and adapt to these climate changes (activities that require so-called green jobs) are therefore more important than ever.
The latest official data reflect two out of every three young people (under 35 years) in South Africa are unemployed, and this rises to three out of four of the under-25s. Is it possible that we can create a green jobs pathway to employment for today's unemployed youth, thereby creating hope for themselves, their families, and the future?
There is much work to be done. Our young people – those who are supposed to be filled with passion and limitless energy – the ones who can do this work – are locked out. There are innovative tools being used to begin to include young people in the economy.
Use the tools available
There is increasing importance being placed on environmental, social and governance (ESG) strategies and the United Nations' Sustainable Development Goals (SDGs) by investors and consumers. Many are choosing where, and what to buy, based on an organisation's transformation, socio-economic and environmental impact.
Similarly, it is becoming evident that consumers and investors are beginning to see transformation as a catalyst to help solve the country's socio-economic problems. Broad-based black economic empowerment (B-BBEE), ESG and SDGs are holistic tools that can help address some of South Africa's problems in the short, medium and long term. Many corporates are also realising the associated benefits these strategies can have on their businesses and in helping to build a lasting legacy.
Create meaningful youth jobs that integrate with ESG/SDG
Businesses are beginning to think of clever ways to integrate their ESG and SDG strategies with job creation for youth. They've begun using the creation of youth jobs to also impact social, environmental and economic issues that align with their holistic transformation strategy.
These are sectors that are historically under-funded and under-resourced, but together, Business SA and our unemployed youth can begin to capacitate them to co-create a future that works for all. This has become an effective way to systemically and holistically begin redesigning our collective legacy and rewriting our heritage.
Green jobs that are targeted at young people, for example, will preserve South Africa's abundant natural resources for much needed macro-economic gain. More than that, we would be creating meaningful jobs for our youth (jobs that youth can get excited about) that contribute directly to the social, environmental and economic wellbeing of their communities and South Africa as a whole.
Creating more green jobs for youth can contribute to looking after our planet, our economy, our country, and ultimately, will preserve a legacy we can be proud of for generations to come.
A shift in how we view unemployed youth, from "burden" to "valuable potential", can change the trajectory of South Africa's future.
There's work to be done, and there are people who can do it.
Author: Ravi Naidoo
Position: Chief executive officer, Youth Employment Service (YES)
---
To view our profile, click here
---
Related Articles:
SolarAfrica Accelerates Growth Strategy with Three Key Staff Appointments
0 comment(s)
---
AI can make a profound difference to retail decisions
0 comment(s)
---
Zutari Offers its Expertise for Mandatory EPC Compliance for Buildings
0 comment(s)
---
Should Companies have a Moral Voice
0 comment(s)
---
Theranostics in the Fight Against Cancer
0 comment(s)
---