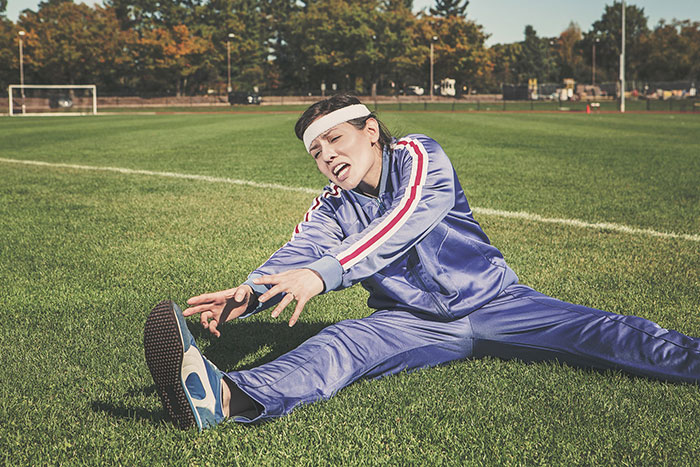 With the world 'opening up' again, there has been a mass movement of people heading back to physical spaces that allow for both human connection and freedom of movement
Millions of people are making an effort to get out of their homes – where they have spent the best part of two years – and back into the water, resulting in a global shortage of wetsuits. The gyms that survived COVID are back to their early 2019 membership numbers as people crave a sense of community again.
While the past two years have been devastating in many ways, they also served the whole of humanity with one serious message: you need to take care of your health.
Never in the history of our planet have nutrition, fitness and health been more topical or in vogue.
I own a few gyms and am also a partner in an online fitness and nutrition business. I've seen people flood from one to the other and back again over the past two years. While I can completely understand why this has happened, I also can't help thinking that it also illustrates the binary nature so often associated with people's health.
There seems to be an 'all or nothing, 'pass or fail', 'diet or gorge' cycle of extremes that is continually perpetuated in this space.
I believe that this moment is an inflection point for us all. This is a moment we can become aware of the system 1 type marketing that has dominated the space for too long. The promise of 'Six days to killer abs', rather than encouraging a more sustainable approach to health.
Let's stop demonstrating yoyo diets to the generations that are following us.
Let's find a healthy balance between the need for physical connection within a community and all the benefits that come with the practicality and affordability of online solutions.
Let's show up each day and try to get healthier. On busy days, this may involve a 20-minute walk. Remember what you would have done for that during hard lockdown! On other days, it might be a 45-minute high-intensity session.
It's ok to rest. It's good to think of your training block in years as opposed to days, and your meals as a reward rather than punishment. Breathe. Meditate. Take care of your mental wellbeing, too.
We have an opportunity to be the generation that brings an awareness to what true health is – enjoying a long life in a body that is pushed and listened to in equal measure.
I'd encourage you to set health goals beyond just the aesthetic and to start focusing on the fact that the longevity we all crave is best served by a body and mind that are consistently supported, maintained and prioritised.
By James White
ABOUT THE AUTHOR
James White is the CEO and Co-Founder of Best10.app, a dynamic, personalised online nutrition and fitness programme with expert coaching and support.
---
To view our profile, click here
---
Related Articles:
SolarAfrica Accelerates Growth Strategy with Three Key Staff Appointments
0 comment(s)
---
AI can make a profound difference to retail decisions
0 comment(s)
---
Zutari Offers its Expertise for Mandatory EPC Compliance for Buildings
0 comment(s)
---
Should Companies have a Moral Voice
0 comment(s)
---
Theranostics in the Fight Against Cancer
0 comment(s)
---