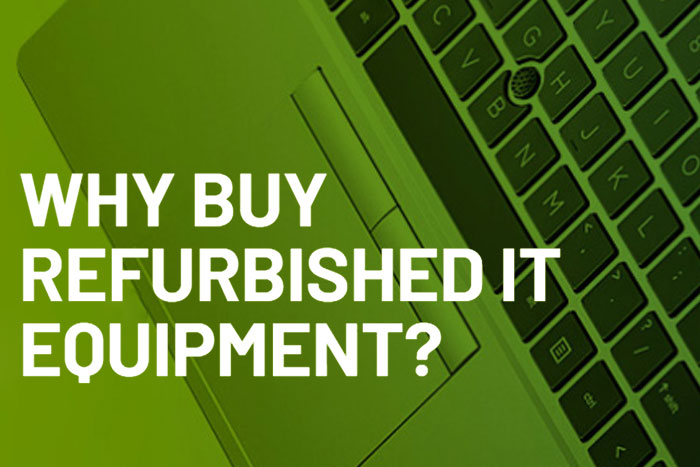 The global ship shortage is causing a shortage of new PCs entering the market. But if you buy refurbished equipment, this won't affect you
The greatly publicised global chip shortage is a result of Covid-19 factory shutdowns and increased home use of PCs and other equipment at the same time. The shortage is affecting stocks of PCs and other equipment worldwide. But there's no shortage of chips in the refurbished equipment space. Individuals and businesses looking to buy new IT equipment can save themselves 50% or more of the cost of purchase by buying refurbished machines – and you'd be helping to save the environment.
"In 2008, there were one billion PCs on planet Earth. By 2015, there were two billion. The planet simply cannot continue absorb the waste when these machines come to the end of their useful life. The resources to produce new equipment are finite – and we're plundering them at a frightening rate. Two good reasons to consider buying refurbished equipment," says Rodney Peters, head of IT Asset Disposal at AST Recycling.
Peters explains that AST Recycling is an active supporter of and participant in the Circular Economy – a concept that moves away from the linear use of resources, which sees equipment being produced, used and then disposed of in landfill sites. Instead, the Circular Economy embraces the concepts of "reduce, reuse, repair or refurbish, and then recycle" to keep resources in the system for far longer. The ultimate outcome of this system is achieving the goal of zero waste.
"As recyclers, it is all too apparent to us exactly how much e-waste is generated. But with our commitment to the Circular Economy, we are active at every step of reduce, reuse, repair and recycle," says Peters. "For this reason, we've launched online sales of our refurbished equipment for anyone needing to buy quality second-life machines."
Buying a refurbished computer or other IT equipment doesn't come with the risks of buying second hand. Peters points explains that every piece of equipment that AST Recycling refurbishes goes through a quality control process:
A full assessment of the equipment's viability for reuse
A stress test on all components – the hard drive, RAM, motherboard etc
Data sanitistion, in line with the POPI Act
A full refurbishment to create a working PC, printer, scanner or other electronic device
"Because we are so confident of the quality checks and refurbishment process, we offer our customers a one-year warranty on all equipment purchased from us," says Peters.
AST Recycling leaves no aspect of the equipment purchase process unconsidered. If you buy a PC or other device from them, the box it comes in is entirely eco-friendly and recyclable. In line with the ethos of "reduce, reuse, repair, recycle" you can then reuse the box as a container for your old IT waste, and AST Recycling will collect it from you for refurbishment or recycling.
And all of this comes at a fraction of the cost – on average around 50% – of buying a new machine.
"People and businesses are increasingly making environmentally aware choices in everything that they do. Reusing IT equipment is an important step that you can take towards saving the planet. And this comes with enormous cost-saving benefits as well," concludes Peters.
You can visit www.astshop.co.za to browse and purchase refurbished IT equipment from AST Recycling.
---
To view our profile, click here
---
Related Articles:
SolarAfrica Accelerates Growth Strategy with Three Key Staff Appointments
0 comment(s)
---
AI can make a profound difference to retail decisions
0 comment(s)
---
Zutari Offers its Expertise for Mandatory EPC Compliance for Buildings
0 comment(s)
---
Should Companies have a Moral Voice
0 comment(s)
---
Theranostics in the Fight Against Cancer
0 comment(s)
---