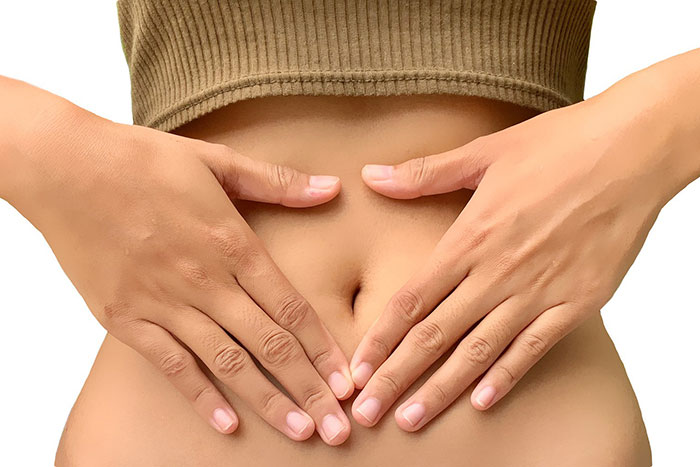 When it comes to maintaining overall wellbeing, gut health remains top of mind – and for good reason
Your body consists of fungi, bacteria and viruses that make up your larger microbiome. In a nutshell, probiotics are the good, living bacteria that assist in warding off the bad bacteria that cause problems with your gut, immune and overall system.
Think of yourself as a house plant, if you will (I'd go with a lucky bamboo). Living soil, consisting of a symbiosis between fungi, protozoa and bacteria, is the microbial life essential to root, stem and foliage health. The same idea extends to us. However, chemical farming practices have impacted the soil and thus the food we eat, and without these living probiotics, it's little wonder we're facing major problems like obesity and mental health issues.
Adding a probiotic supplement to a healthy diet is one good way to feed healthy gut bacteria. While there are countless options on the market, we're currently loving ours in liquid form.
Liquid probiotics come in two main forms: concentrated as a supplement or as part of a probiotic drink (think kombucha, kefir, or tepache).
If you find a liquid probiotic with a taste you enjoy, it will be much easier to sip on it throughout the day than to have to remember to take yet another pill. It can also be far less painful to get the little ones to drink a liquid probiotic (especially if it's tasty!) than to swallow a pill. What's more, liquid probiotics often contain other nutrients, like vitamins and minerals.
Make Your Own Kombucha
Ingredients
8 cups water
1 cup sugar
8 bags green, rooibos or black tea
2 cups store-bought kombucha
Method
Boil the water in a large sauce pan. Add the sugar and stir until dissolved. Turn off the heat, add the tea bags and leave until the mixture is at room temperature.
Add the kombucha to a big glass jar and then add the tea mixture (remember, make sure it's cold!). Seal the jar shut with coffee filters or a few layers of paper towel and secure with a rubber band.
Patience is key. It will take two to four weeks to see a clear jelly blob on the surface of your mixture – that is your scoby.
Use your (duplicatable) scoby to create your next batch of kombucha!
---
To view our profile, click here
---
Related Articles:
SA companies now able to go 100% off-grid, pay less for power with holistic energy solution
0 comment(s)
---
Fresh from the farm – UFS Experimental Farm delivers research with social impact
0 comment(s)
---
Wellness Trends We're Watching
0 comment(s)
---
Liberty Two Degrees sees continued positive momentum
0 comment(s)
---
Liberty Two Degrees advocates for mental health support within its retail spaces
0 comment(s)
---