About and Change
---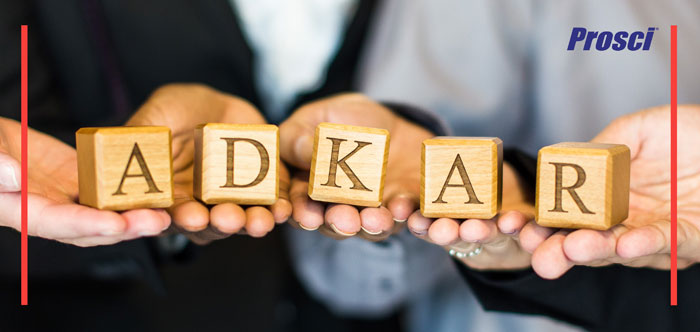 Since 2007 and Change's purpose is to help organisations and people change through the application of Prosci Training, Advisory and Consulting Services. We guide teams through individual and organisational change applying a unique mix of experience, proven methods and research, with a personal touch. We offer global support through our nodes in South Africa, Italy, Turkey, Russia and the UK. We have many programs for all levels and roles in the organisation to plan, execute and deliver on changes. Explore the certification in the Prosci® Change Management Methodology with us.
The forgotten part of BEE
BEE implementation is a radical change in an organization. It affects changes in culture, attitudes, strategy and ultimately the bottom line. What organisations often fail to realise is that this is about changing individuals, throughout the organisation. Prosci developed a powerful model and tools that guide us in changing individuals, called ADKAR®. Created by its founder Jeff Hiatt, this is practical and supports individual and organizational change.
ADKAR® is an acronym that refers to five elements that leaders need to build in their people for adopting change:
Awareness of the need for change
Desire to participate and support the change
Knowledge on how to change
Ability to implement required skills and behaviours
Reinforcement to sustain the change.
There is a sequence to this. Earlier elements should be built before building the next. While this appears logical, how could I want to change if I am not fully aware that I need to change, in practice, this is not so. How many times have we seen an email on Monday asking people to attend training on Wednesday for a go-live of a new way on Friday? Here the organisation was building knowledge with little awareness and no desire to change and then expecting the ability would instantly follow the training, which rarely happens. Clearly, we cannot get the adoption or usage of the new way at the rate we expect. If you consider that the organisation is really a group of individuals it follows that individual change is at the core of organizational change. Using ADKAR® in an organisational context provides a framework and tools for managing personal transitions from the old way to the new. These tools focus conversations on what BEE means for me, why do I need it, how will we get there and what is my role in adapting to it. If I am not yet there this tool can help me diagnose what I need to change or what corrective action I must take to help me adopt this change. Achieving change, like BEE achievement, takes purposeful management of individual and organisational change.