CompCare Medical Scheme
HEALTH AND WELLNESS
About CompCare Medical Scheme
---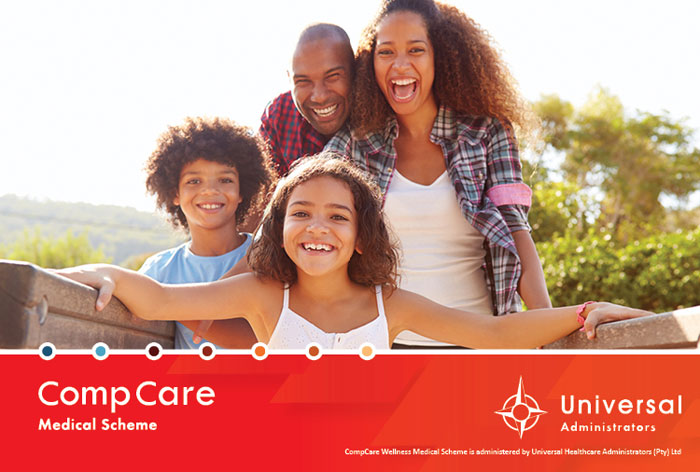 Achieve optimal health and wellness with CompCare Wellness Medical Scheme
As an innovative forward-thinking scheme, CompCare is known for delivering best practice health and wellness solutions and member-centric benefits.
The top 10 reasons why you should talk to CompCare
Our outstanding 41-year track record makes CompCare one of the oldest and most enduring medical schemes in the country.
With a choice of seven benefit options we offer something to suit every pocket, need and lifestyle.
Our wellness and preventative benefits are unparalleled in the South African healthcare industry and are widely recognised for being in a league of their own.
We are one of few medical schemes to cover all costs relating to sports injuries, including injuries sustained when participating in extreme and adventure sports.
We were one of the first schemes to offer a prescription exercise benefit and a nutritional benefit to provide members with the opportunity to regularly consult accredited biokineticists and dietitians listed on the CompCare network.
We offer child rates until the age of 27.
A leading medical schemes survey has consistently ranked CompCare among the top ten medical schemes in terms of longevity and sustainability.
CompCare truly stands head and shoulders above the rest when it comes to providing value for money particularly in the mid- and low-cost range.
CompCare's NetworX option is the most affordable network option available on the market.
Smart product innovations have ensured that CompCare's healthcare benefits have remained a cut above those of similar medical scheme products.