Flight Centre Business Travel
ABC OF BEE
About Flight Centre Business Travel
---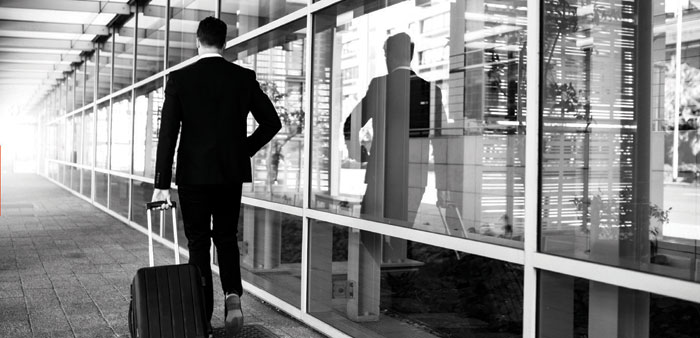 Flight Centre Business Travel (FCBT) is the specialist business travel solution for Flight Centre. As one of the few Travel Management Companies with a BBBEE Level 1 rating, we provide our customers throughout South Africa with outstanding service and exceptional value, delivered by our expert travel managers.
As part of the Flight Centre Travel Group, it's the recipient of the coveted Deloitte Platinum Employer Seal for 2 consecutive years and operates in 6 locations locally and 4 worldwide.
FCBT take the load off you by providing specialist service through a dedicated travel manager who is available 24/7, and free after-hours assistance to handle any last-minute changes or in case of an emergency. With over 20 years of travel expertise, we have the global power to negotiate excellent rates for your flights, accommodation and car hire requirements. We cater for any growing SME business and with that in mind, we offer flexible payment options like 30-day interest-free accounts, travel lodge cards and billbacks.
THREE WAYS TO TAKE BACK CONTROL OF YOUR CORPORATE TRAVEL EXPENSES
With business travel rated one of the five biggest expenses for a business of any size, it is hardly surprising that cost-control remains a high priority for travel managers and business owners today.
Global business travel spending reached US$1.33-trillion in 2017 and is projected to grow exponentially in the years to come according to the Global Business Travel Association (GBTA). What should be worrying you as a business owner more is that employee overspending can eat up to 30% of your total travel and expense (T&E) budget at a typical organisation.
How can travel managers take back control of their travel expenses, curb overspending while at the same time keeping their road warriors happy? Andrew Grunewald, Brand Leader for Flight Centre Business Travel (FCBT) shares valuable advice:
Back-to-Basics: Make sure your travel policy is clear and concise
Are your employees unsure which airlines or hotels they are allowed to book? Do they know which category of car rental is allowed? Are they in the know as to what the company considers to be acceptable travel expenses? If your travel policy is gathering dust at the bottom of the drawer, it might be time to go back to basics and review this important document.
Without a clear and concise company travel policy in place, there are no guidelines on entertainment allowances, changing or cancelling flights, or what travel classes may be booked. Employees will for example not know the rules surrounding whether or not they can book a more expensive but more flexible ticket because they're likely to change it. Having a travel policy in place not only provides boundaries and clarity, it also ensures the traveller's wellbeing while on the road.
Limit over-spending by using billback facility
With employee overspending representing up to a third of the T&E budget, it is important to nip this habit in the bud. An unnecessary upgrade here, a few drinks from hotel mini bar there… These seemingly harmless expenditures can sabotage a company's travel budget.
By combining a billback facility with a virtual credit card, companies can limit excessive expenditures. Billback is a service provided by a Travel Management Company (TMC) like Flight Centre Business Travel, which covers all travel costs, consolidates them and then bills them back to the company. It is possible for companies to determine a total authorised amount on the billback instruction, which will limit what travellers are able to spend on their virtual card. Any excess expenditures will have to be settled directly by the traveller with the hotel at checkout.
Explore interest-free credit facilities
Why put your business' cash flow under pressure if you don't have to? Opting for an interest-free credit account is a straightforward way to help the company save money. Instead of a company receiving receipts, and invoices and expenses from all angles, the finance department will be issued with one, consolidated invoice that indicates the total travel spend.
"FCBT offers its clients several flexible payment choices to make sure their cash flow is not impacted as a result of their travel needs. Over the past few years, we have seen the demand from our clients for travel on credit rise. A 30-day payment option can offer SMEs much-needed breathing space when it comes to the payment of their travel requirements." says Andrew Grunewald.