Ithuba Holdings
ABC OF BEE
About Ithuba Holdings
---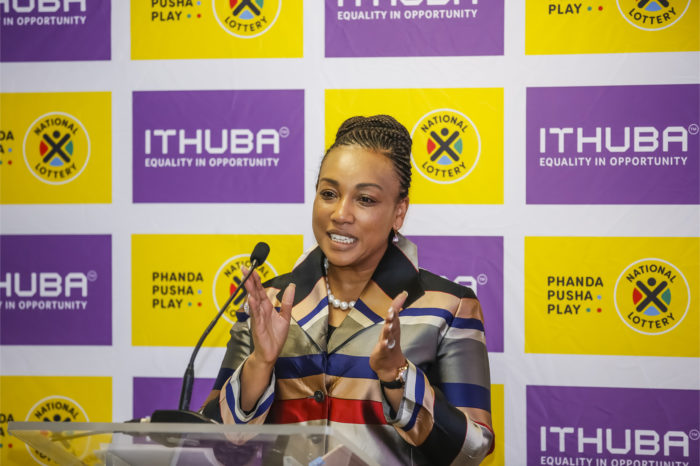 Who we are
ITHUBA is the officially and lawfully appointed Operator of the South African National Lottery, as of 2015. As the third National Lottery Operator and under the leadership of Group CEO Charmaine Mabuza, ITHUBA was tasked with reinvigorating the stagnating National Lottery brand; as well as to effectively raise maximum funds that will contribute to the betterment of the socio-economic status of South Africans.
What makes ITHUBA unique
Innovation: Since 2015, ITHUBA has more than doubled the number of games in the National Lottery portfolio.
ITHUBA also strategically expanded the access of the National Lottery – we are the only South African Lottery operator to have all 4 major banks as channel partners – where players can access National Lottery games on their internet platforms. In 2018, we launched the first-ever National Lottery Mobile App. We have further mobilized the National Lottery through the 175000 handheld devices that we have rolled out.
Excellent performance: ITHUBA's performance in operating the National Lottery has always been outstanding. In 2016, ITHUBA was recognised as one of the best performers by the World Lottery Association (WLA), with a 9.2% increase in sales at the time. In 2017, the WLA announced that the South African National Lottery, under ITHUBA's leadership accounts for half of the Lottery sales in the entire African continent. This is an unprecedented status for the South African National Lottery and this happened under ITHUBA's leadership.
Why what we do important
The National Lottery is an important tool utilised to raise funds that will be used to support the development of the socio-economic status of South Africans, as ITHUBA – we are responsible for this mandate. In the 2018/9 financial year alone, we contributed R1.6 Billion to the National Lotteries Distribution Trust Fund (NLDTF) which is distributed towards good causes. Furthermore, ITHUBA, through the National Lottery gives South Africans both business and self-enrichment opportunities.