JumpCO
BUSINESS DAY FOCUS 4.0
About JumpCO
---
Since 1999, the JumpCO Group has been architecting enterprise-scale solutions for our clients who span large enterprises across the private and public sphere as well as tertiary educational institutions and schools alike. Together with your business the JumpCO Group of technologists, harnesses industry best practices, by bringing together innovation and transformation, to rapidly turn ideas into real business value.
We embrace a flexible, but disciplined, approach to solution delivery using trusted agile methodologies whilst keeping the practical business delivery foremost.
Our industry expertise in financial services, insurance, telecommunications, government, and educational institutions has resulted in the successful roll-out of a core banking platform across Africa, a telecoms architectural design and implementation, a digital mobile cloud platform across government, and an annuity insurance broker application
We are proudly South African and deeply committed to 4IR and the digital transformation of the continent, as our sister programs in MICT SETA Software Engineering learnerships and our JumpStart Foundation impact work can testify.

JumpCO Software Labs, using our JumpTrak™ Digital Campus platform trains and certifies 70 Software Engineers annually, These newly qualified learners are then placed into employment via the JumpCO corporate client network.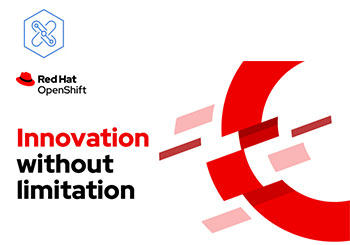 Services/Products We Offer
JumpCO Consulting is a strategic IBM Gold and Red Hat Advanced Program Business Partner.
Our Professional Services Division provides AI, IoT, Cloud and Containerization, DevOps, API Management, Process Automation, BPM, Integration, Solution Architecture, Digital Transformation, and bespoke Software Development solutions.
Latest Research
Red Hat and IBM "build once, deploy anywhere"
OpenShift is the centerpiece of a unified "open hybrid cloud" container platform strategy.
IBM has ported valuable functionality such as multi-cloud management, data, and AI services, and integration APIs from Cloud Paks to OpenShift to help enterprises modernize core legacy applications.
Industries We Serve
Banking
Integration, SOA, BPM, Bespoke Development
Homeloans, Credit Card, FICA, Vehicle Finance
Insurance
Architecture, Analysis, Development
Retirement Annuities, Wealth and Investments
Telecom
eTOM Business Processes and SID Integrations
OSS and BSS
Retail
Government
Customs and Treasury solutions
BPM, Digital User Experience, B2B, Secure File transfers