TOYOTA South Africa Motors
LEADERS IN JOB CREATION & SUPPLIER DEVELOPMENT
About TOYOTA South Africa Motors
---
The Toyota Way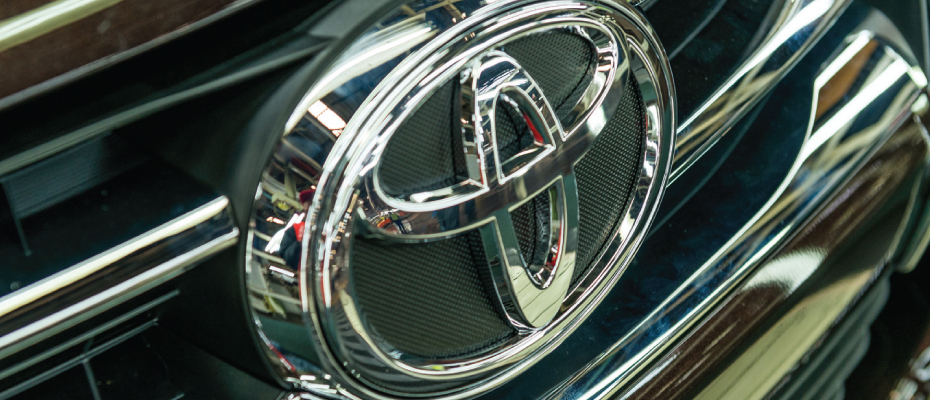 Since our establishment here in 1961, Toyota has become as much a part of South African culture as the vibrant South Africans that drive our vehicles. With this in mind we've shaped Toyota's culture around positive contribution to the country we love.
It's how we strive to lead the way.
Vision
Toyota will lead the way to the future of mobility, enriching lives around the world with the safest and most responsible ways of moving people. Through our commitment to quality, constant innovation and respect for the planet, we aim to exceed expectations and be rewarded with a smile. We will meet our challenging goals by engaging the talent and passion of people, who believe there is always a better way.
Mission
Toyota South Africa is dedicated and committed to:
Supplying the range of vehicles, parts, accessories and services to meet the requirements of the South African and export markets that it services
Ensuring that products are of outstanding quality, value for money and instil pride of ownership
TOYOTA Empowerment Trust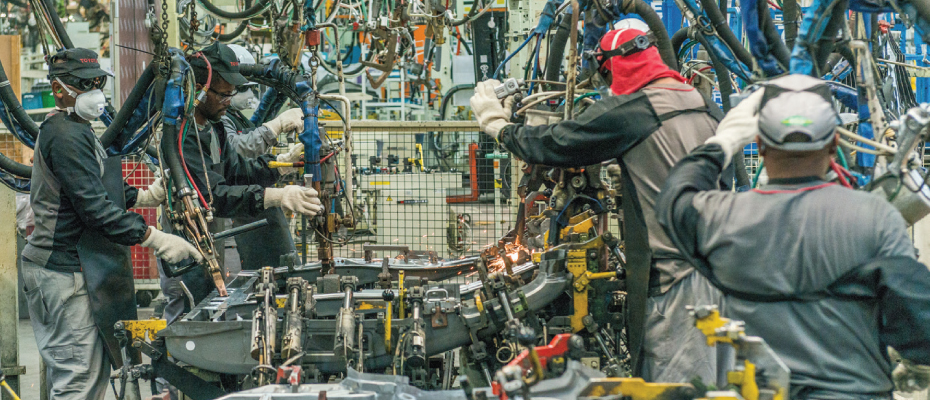 R42 million fund to focus on skills and enterprise development
Trust began operations in January 2018
Initial focus on the training of specialised automation technicians
Toyota South Africa Motors (TSAM) announced the creation of the Toyota Empowerment Trust (TET) at its Toyota State of the Motor Industry event in Sandton, Johannesburg.
The TET has been seeded with R42 million in start-up funding and will focus on skills and enterprise development initiatives in the automotive industry. Initially, it will facilitate the training and qualification of specialised automation technicians.
"The Toyota Empowerment Trust will implement training and enterprise development initiatives alongside and in support of our other education initiatives. These include our Toyota Teach programme that supports over 9 primary schools and our Toyota Technical Education Programme (T-TEP) that supports, and often manages, technical high schools in KwaZulu-Natal and Gauteng," says Andrew Kirby, President and CEO of Toyota SA Motors.
Toyota has already started with the creation of a fully-equipped robotics and automation training facility in Durban, KwaZulu-Natal. This facility will train technicians in the maintenance of complex manufacturing equipment, such as welding and spray painting robots.
In addition to the training, the TET will eventually be able to support qualified technicians to start their own maintenance firms and offer this highly sought-after specialist service to Toyota and other vehicle manufacturers in South Africa.
Says Kirby: "As the largest vehicle manufacturer in South Africa, we are ideally suited to offer this type of training. Trainees will be able to hone their skills at our manufacturing facility in Prospecton, Durban, and we will no doubt use their new talents to full effect at our plant.
"I trust that many of the trainees will find employment at our plant or, in the case of prospective small business owners, a stable base of work from where they can expand their services to other manufacturers."
TSAM started training in earnest in January 2018.