About WESSA
---
WESSA is a 92-year-old youthful and vibrant organisation and we are extremely proud of our rich history in South African conservation and environmental education. WESSA researches, develops and implements focused accredited and non-accredited environmental, ecotourism, education and youth development programmes throughout South Africa.
We are the sole and proud implementer of all the international Foundation for Environmental Education (FEE) programmes in South Africa, as well as an implementer of choice for various youth programmes on behalf of Government and the private sector.
We are developing and giving hands on work experience to 800 unemployed youth by means of our Blue Flag, Green Coast and other Youth Programmes.
We have a volunteer membership footprint throughout the country, with passionate members ensuring that local conservation and environmental issues are addressed.
We are 'People Caring for the Earth' and we invite you to join us in our quest to become champions of the environment and achieving a more sustainable South Africa for all.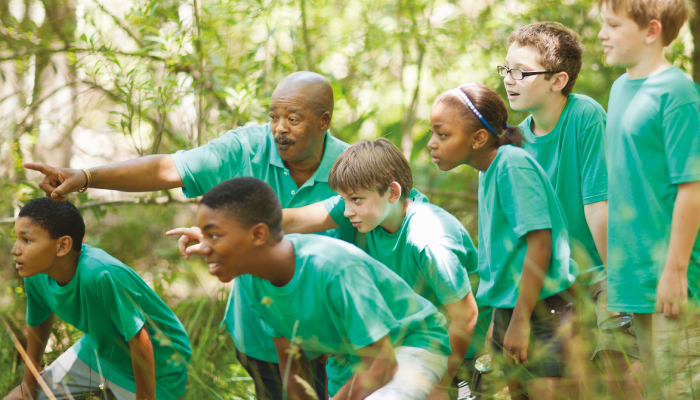 Environmental Education For A Sustainable Future
Environmental education provides opportunities for learners to become engaged in real world issues that transcend classroom walls. It ensures the relevance of classroom studies to the complex environmental issues confronting our planet. It is critical to provide a platform and learning environment for our youth to acquire the skills needed to be creative problem solvers and powerful advocates of change.
The WESSA Schools and Youth education programmes under the banners of Eco- Schools, Learning about Forests, Young Reporters for the Environment and Youth Entrepreneurship, together with our four outdoor education centres, make a critical contribution to youth development by involving the 1 036 000 learners and 41 400 teachers we have a reach to every year.
Through our work with learners and teachers countrywide, we are supporting the national curricula with regard to environmental learning, and equipping children to live sustainably. Our school programmes are aligned to the UN's Sustainable Development Goals and we are a key partner of the Global Action Programme of UNSECO. With almost four million youth currently out of work, preparing young people for the world is vital to our economic and social sustainability. WESSA's long-term goal is to enable young South Africans to achieve their full potential (environmental knowledge, skills, behaviour and values) towards a sustainable future by taking environmental action in their own areas and seeing the positive results that can be achieved.
WESSA operates three coastal and inland environmental education centres in KwaZulu-Natal and one centre near Modimolle in Limpopo, providing four unique and diverse educational experiences in an outdoor classroom environment. Our well-maintained accommodation and dining facilities are available at each centre and our onsite, professional education teams facilitate outdoor adventure activities and programmes on environmental awareness, leadership and human capacity development. In addition to providing exciting education programmes for school groups, our centres are ideal training venues for tertiary level courses too.
Our vision is to create an enthusiastic youth sector, who are empowered to advance sustainable, social, economic and environmental agendas in their lives and in the workplace.